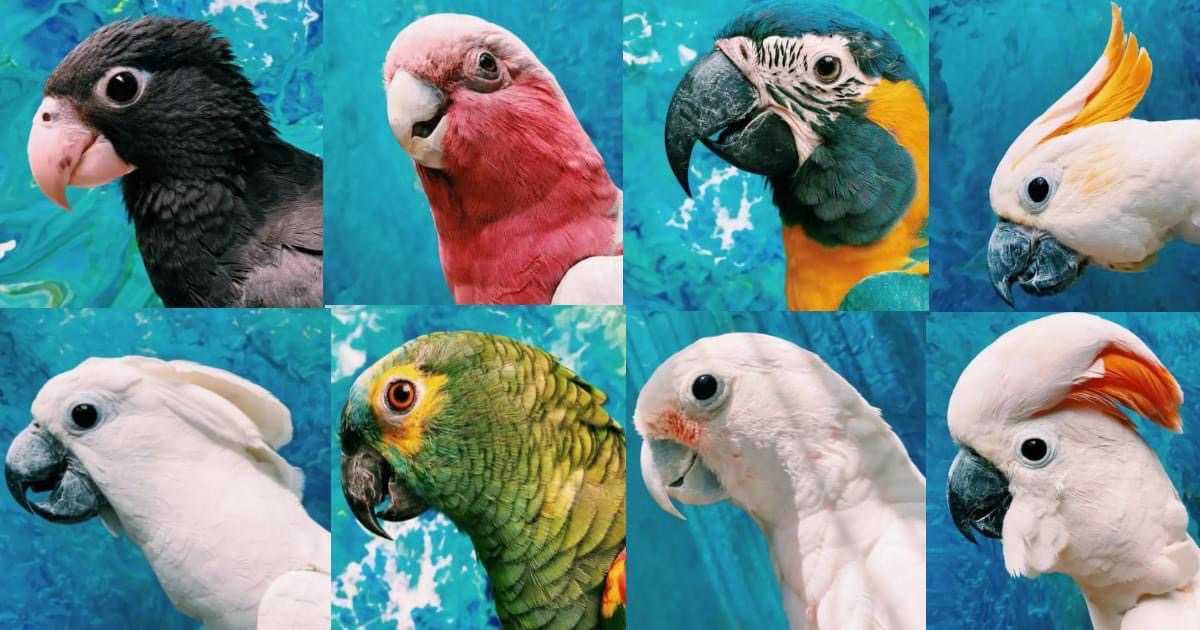 Support Us And Our Supporters!
The Bird Gardens of Naples is a non-profit organization primarily focused on education, the welfare of captive birds, and the conservation of wild species. We consider ourselves to be an avian resource center; providing public education, adoption placement, veterinary recommendations, and sharing our husbandry/conservation experience with inquiring bird owners since 2011.
Birds are wonderful beings with lifespans of up to 100 years, complex emotional needs, and remarkable intelligence. Our public education efforts seek to provide a glimpse into the remarkable lives and personalities of our feathered friends.
We are open for public tours on Friday, Saturday, and Sunday. Our gates open at 10:45 AM and the guided tour begins at 11:15. Please allow yourself time for the tour to last between 90 and 120 minutes. We have approximately 200 birds at any given time, so there is much to see and learn!
You must book a tour on our online calendar to be able to attend. There is no admission fee, though donations are greatly appreciated. Kindly make donations in person or
online
. To learn more about or mission, birds, or events then contact us by email at
birdgardensofnaples@gmail.com
.
Looking for a way to make life better for one of our resident birds? Get them a toy!
Purchase a toy to be delivered to us for our birds at Bonka Bird Toys, and they will include an extra toy and ship it for free! Go to their website to see all the different toys that they have!
---
---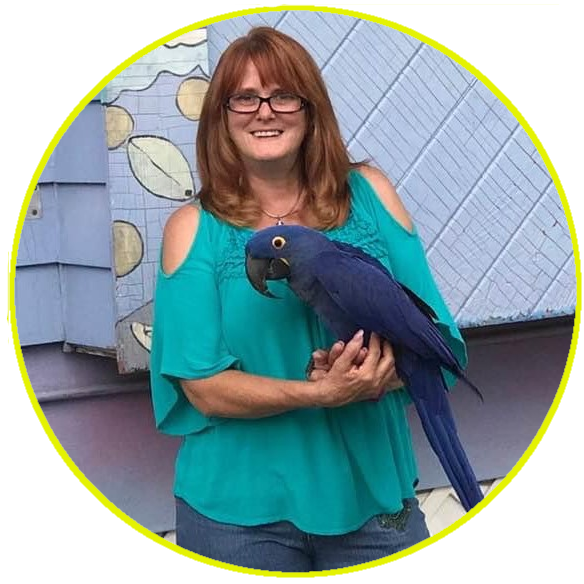 Keriellen Lohrman
President
What People are Saying about The Bird Gardens of Naples
We have not only visited Bird Gardens of Naples, but have also placed several birds in their care. Keriellen and her family have created a desperately needed haven for parrots that are left with no where else to go. The parrots who live here are surrounded by natural beauty and given the opportunity to enjoy their lives as they wish. Large, well spaced flight aviaries equipped with water systems, natural perching and multiple forms of enrichment, as well as quality food and organic fruit grown on the property. The caregivers are extremely knowledgeable in avian medicine, nutrition and behavior and spend many, many hours a day with the parrots. Bird Gardens of Naples is a great facility and deserves recognition as a Great NonProfit.

Bonnie Grafton
Amidst the sometimes exuberant squawks of over 200 birds at the sanctuary known as The Bird Gardens Of Naples, you will also get a feeling of peace. Like a meandering river, the paths that wind through the property lead you to many beautiful sights, laughs, and delights. The many native species of plants also lends to the beauty. It also helps all those beautiful birds feel more at home and secure. Keriellen has a kinship with the birds. You can see it, hear it, and feel it. You will leave the Birds Gardens Of Naples with a smile on your face, and wanting to return.

Carol W.
Drove from Hollywood Beach to the Bird Gardens as the topmost planned activity for our vacation - and it did not disappoint! There are many parrots at this aviary, and all are clearly well cared for. Stepping into a cage with over a dozen Macaws was amazing, as they all became instantly excited and curious. There are dancing cockatoos, there are chatty African Greys, and even some parrots that come out to interact with the tour group at the end and play with you. It felt unreal being able to interact with this many parrots and they definitely enjoyed is just as much as we did.

Denis N.
Visits are by appointment only.
Schedule your tour now!
Tours begin at: 11:15 AM.
Friday – Sunday
BY APPOINTMENT ONLY. PLEASE BOOK A TOUR, NO EXCEPTIONS
Click Here To Book a Tour
ALL TOURS ARE WEATHER PERMITTING! IF YOU HAVE ANY QUESTIONS CALL BEFORE YOU TRAVEL!
PLEASE CALL (813) 841-1911 WITH ANY QUESTIONS.
Support the Bird Gardens!
The Bird Gardens of Naples is a 501 c(3) registered in the State of Florida.  We area non-profit that relies on donations to support our cause of caring for our almost 200 relinquished and abandoned birds.  Your donations go directly towards the care, feeding and support of these magnificent animals.